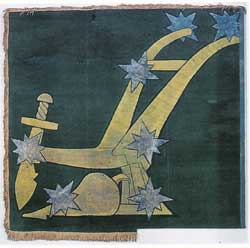 The world is in the grips of an economic slump. The Eurozone is having sluggish attempt at recovery that may lead to a double dip. Throughout the Eurozone there is currently a large scale attack on public services and an increase in taxation which is being used to transfer public monies to shore up private debts. This regime is generally termed by the name 'Austerity'. 'Austerity' includes severe cutbacks which are resulting in a decline in living standards which is so severe that the Irish Nurses and Midwives Organisation (INMO) has pointed to the likelihood of thousands of unnecessary deaths due to the cuts.

The current situation should be situated in the context of a general decline in what was known in the 1970s as "Social Democracy". Capitalist democratic countries had strong working classes on the back of low unemployment which came out of WWII. This relatively low unemployment resulted from a number of factors – shrinkage of the workforce through war, destruction of capital, conscious political decisions to use public funding to rebuild the economy among other causes.
The epoch in which we are in began in the 1970s. This period is marked by what can be termed "Monetarism" a regime in which high unemployment is used to keep workers disorganised and weak, and inflation is deemed the most dangerous and fearful enemy. Unemployment is good for capitalists because it is harder to organise a precarious workforce, you can bargain lower wages when you have a large reserve pool of labour and you can threaten workers more easily. Inflation, which high employment regimes often lead to, is bad for those capitalists who want to find a store of value for their capital and reduces the relative power of those capitalists who can not find high profit investments.
The European Union's Eurozone came into creation with essentially a monetarist viewpoint. It was created to have a stable low inflation target as its primary objective. Individual western democracies are made to accept this monetarist regime by a separation of powers. Essentially the fiscal entities, the individual member states who are capable of spending money on public projects, are separated from the monetary entities which are cable of issuing treasuries.
Because of the separation public spending is therefore tied to tax take. There can be no counter-cyclical spending and Keynesianism is effectively chained as a policy measure. During recession the general economy will languish and tax takes will consequently fall, leading to difficulties in paying for public services.
This problem has been further exacerbated by a momentus decision by the previous Fianna Fáil government to guarantee all deposits in Ireland, leading to gargantuan transfers of public funds to bond holders, most notably of the Anglo-Irish Bank.
Given the severity of the cuts, the mass transfer of wealth to the wealthy and the enormous debt burden which is placed on the next generation in order to pay for this transfer, it is a tragedy that the left has not been able to provide anything even approximating a serious response. Our present situation compels us to find a way to cope with the most serious economic crisis in a generation.
The Socialists
It is the primary aim of socialists to present an alternative vision of the world, suggestions about how this vision might be realised and to actively work to achieve the realisation. It is true that the terrain of politics is always changing and nothing can be perfectly predicted. It is also true that we need to be a good deal larger on the left than we currently are in order to come up with the right ideas to propel us forward. It is critical that more ideas be collected and new approaches tried in order to make progress. However, it is incumbent on us to at least make a first attempt at how we might overcome our current circumstances and move towards a better society.
The most critical factor of socialism that distinguishes it from redistributive schemes within capitalism, such as progressive taxation is that production and the workplace are seen as central. Without a democratic, participatory and collective method of administrating investment, work and the workplace the end outcome will always be a relationship of command by the investors, the bankers, the shareholders and the CEOs.
The spirit of this idea is summed up nicely in the Labour Party (UK) now defunct Clause IV.
To secure for the workers by hand or by brain the full fruits of their industry and the most equitable distribution thereof that may be possible upon the basis of the common ownership of the means of production, distribution and exchange, and the best obtainable system of popular administration and control of each industry or service.
This may not be the most elegant or radical explanation of socialism but it does serve as a sort of minimum bar with which something can be judged to be looking towards the realm of production, rather than just the epiphenomena of distribution – which manifests its power only after the control by capitalists has already been exercised. Distributional changes can never lead to a stable power in the hands of the public since the control of production itself can be (and has been) used to overpower the political sphere.
All other aims and programmatic elements need to be placed in the context of this aim. There are many more factors that are critically important and can not wait for the realisation of this goal and which we must be vocal and active around including but not limited to the expansion of legal equalities regardless of race, creed colour, gender, sexuality or origin and the fight for choice. But these fights will never really be in our hands completely until we also come into democratic control of the economic basis of our society.
The Wider Anti-Austerity Movement
While it is necessary to take the long view in terms of a socialist transformation, it is critical that we engage with a wider layer of people to try and move forward to reverse austerity. Needs dictate that we provide a coherent programme for getting out of the terrible austerity budgets which are being imposed.
We should not be under the impression that this is a simple task however. Programmes which blithely make use of notional state funds to effect counter-cyclic spending in an orthodox Keynesian fashion are, quite frankly, impossible. Ireland does not have a fiat currency, and it is saddled with a tremendous debt burden.
Further, it is not simply the case that we can go back to the Punt in order to have such a fiat currency. Ireland is one of the most open economies in the world, meaning that we are tremendously interdependent on the rest of Europe. Varoufakis points out that Greece is not Argentina in a very strong argument against a return to the Drakhma in three points.
1st difference: The potential of exports to act as shock absorbers

2nd difference: Greece has no peg with the euro. It has the euro!

3rd difference: Greece is perfectly capable of poisoning the water it is swimming in (Europe)
Ireland however is not even Greece! The potential of exports to act as shock absorbers is effectively non-existent, and the other two points hold. The way out of our present predicament is therefore treacherous.
It is unavoidable that we deal with the debt burden which has been imposed by the deposits guarantee made by the Fianna Fáil government and which has been supported by the Fine Gael/Labour coalition if we wish to make progress. This has to be a major aim in a fight to stop austerity.
By contrast to Greece and Ireland, the EU is effectively a closed economy. It is actually possible to imagine constraints being placed on capital that could aid us in changing the economic structure at the EU level. This means that a democratic Europe is a tactical necessity if there is to be any further progress.
Programme
Realistic appraisal of Ireland demonstrates a number of features that make progress difficult. Ireland's unemployment is currently at around 14%, however it would have a tremendously high unemployment if it weren't for emigration acting as a release valve. This has historically allowed the country to remain conservative and complacent in the face of choices that negatively impact the population.
A programme which takes this into account means that compromises and alliances with other forces who agree to some minimum demands will be necessary. It is also critical that we have a clear idea ahead of any coalition, what exactly should compromise minimum demands. As we have seen with both the Green Party in government and the Labour Party in government, there is no point in an unprincipled coalition if it can not even achieve any basic outcomes.
The Debt
The debt burden is absolutely enormous and very little progress can be made if all public funds now and for a generation are going to be garnered to pay bond holders who invested in terribly irresponsible and in some cases, possibly criminal institutions. A demand for a moratorium on the debt should be called. A full public enquiry should be taken into the extent to which a hair-cut can be negotiated. Further we should not be afraid to use the threat of default to secure such a deal. The reality of the matter is that neither the UK banks nor the German banks who would stand to lose substantially in a default can afford to see such a massive cancellation without sending their own economies into trouble [edit: This piece was written prior to the ECB "bailout", after which substantial public debt was transferred from being owed to UK and German banks, to the ECB]
The repercussions of the debt should also be explored, including the bad bank NAMA which has taken into public holding a large number of properties which were systematically overvalued to help the private banks to avoid a decline in their values by transferring them to the state. A full investigation into the manner in which this was conducted is required. Further, the now publicly held property should not simply be held with an intention of artificially increasing the value of the property. Instead it should be used as a public good and made available at cost to try to reduce the costs to the public of the downturn. Such uses could include space for creches, schools community centres and perhaps preferential access for cooperatives.
Tax Law regularisation
The current tax law in Ireland is immensely regressive. From a VAT rate of 23%, to increased tax breaks on bicycles for high earners, there are a raft of things to be done to make the system more fair. In the last (2013) budget virtually every tax increase which was made was regressive. Since we are currently almost completely reliant on taxation to fund public spending it is absolutely imperative that we make a more fair taxation regime.
At the same time there is a very big difficulty in effectively taxing the "commanding heights" which is populated by individuals holding diversified capital that exists all over the world and is quite difficult to track, account for or find any leverage to seize. Further, it is a fact that such a move will spark gargantuan forces in opposition. However, the fullest investigation into what might feasibly be taken should be taken.
Workplace Democracy
Workplace democracy is an important and necessary aspect of a movement towards a more progressive society. It is not however a sufficient condition and it has often been rejected by socialists because of this fact. Cooperatives, like unions, are institutions that allow us broader collective control over industry.
There are a number of ways in which we can promote workplace democracy. We can encourage and assist in the creation of cooperatives. We can try to promote the use of credit unions. We can help to organise our workplaces into unions, and we can help to try to make the unions more democratic by helping to circulate information within unions and encourage them to take an organising approach.
At the point where putting forward legislation becomes a possibility, ways and means of increasing the democracy in workplaces should be explored. This could include laws which protect the right to organise and union recognition, limited liability for cooperatives, greater funding access and possible tax breaks for cooperatively structured businesses and laws which allow cooperative banks to be general rather than tied to specific constituencies which are arbitrarily defined to keep them from spreading.
The Unions
Social partnership is a complicated issue for progressives. While the unions track record as a defender of the conditions of workers in Ireland can not be said to be clearly positive, it is incredibly unlikely that the absence of them would have provided a better climate.
Practical methods of encouraging a more proactive stance by the members of ICTU or members outside of ICTU need to be taken in order to avoid a complete rout. It is not possible to remain conservative and hold ground in the present conditions with high unemployment and unending cuts. The power that exists now will only decay so immediate attempts at rear-guard action need to be made.
How it is, practically speaking, that we can help to convince the union bureaucracy or a sufficient number of the base that this is possible is a difficult one. Likely we will need at least a very large number of people pushing for such a thing if it is to become at all a possibility.
Public Spending and Community Revitalisation
The public spending cuts are leading to deteriorating standards of life. There have been cuts to community centres, transport, rubbish collection, hospitals, schools and many other areas which directly impact peoples lives.
In the immediate term a return to former levels of public spending are exceedingly unlikely. However, given sufficient organisation it may be possible to stop some of the worst abuses.
As a contrast to the current method of running public services we should promote a very different approach. Organisations like Dublin Bus should be controlled by a combination of the communities they service and the workers who they represent.
Universities, who are currently being used as state subsidised Research and Development houses for private companies, should be invited into more cooperation to improve the efficiency of public services. This could be a real powerful education for students in actual practical applications of theory. We might reap the benefits of improved transport planning and traffic management or greater ergonomics of hospitals by use of improved logistics.
None of these things would be much more expensive than what currently exists if only they were restructured to be more responsive to those who rely on these systems for wages or for the services which they provide.
The Church and the State
The Church and state have historically been extremely closely interlinked in Ireland. However this sentiment for the church and its past practices is weakening. The abuse scandals which include everything from the slavery of the Magdalene Laundries to systematic cover-ups of sexual assault have severely dented the churches reputation.
Never the less, the church is still supported institutionally and financially by the state in a number of ways. The rules regarding how schools can obtain state funding strongly favour the churches which, coupled with historical power, mean that most churches that exist now are run at least partly by the Church. The Church needs to be fully excised from exerting control over public education.
The Church also has strong institutional control in health. This control allows them to exert religious power over decisions which should be left to caretakers and patients.
Last but perhaps most critical is the issue of choice. Large numbers of women are forced to go abroad in order to obtain abortions largely because the state is still exerting a powerful influence which is further to right even than the relatively conservative population. The tides have turned on this question and it is important that we be the most consistent proponents of a full open access to abortion at will.
The European Union
The European Union has become an effective tool for the delimiting of state powers where they have come into conflict with capital. However, because it is constituted in this way now does not mean that we should reject attempts to seize and democratise it. We could easily reject attempts to act in parliament in the Irish state by the same logic.
It is true that there is a huge deficit of democracy in the EU. However, since there is effectively no way backwards, we must move forwards. The problem of a democratic deficit needs to be rectified, and this can only be done if there is a consistent and widespread European demand for democracy in the EU. Already we see movements such as SYRIZA that are pushing to stay in the EU while trying to hold the EU organs accountable for actions which are causing immense difficulty for the populations. They should not be left alone in their attempts to take the EU as a fulcrum for us to build strength or they will certainly fail.
The EU is at the appropriate scale for the populations of Europe to put some manners on capital, and presents possibilities for a move beyond that are simply not possible if we are always beholden to the whims of investment strikes. For this reason we simply can not allow a socialist movement to take an overly national perspective. We must keep an eye on the prise, and the prise simply can not be won in Ireland.
Tactics
All of these demands require various tactics to promote, some of which are contingent on prior successes. The first tactics which become applicable are organisation, education and agitation. These are all critical prior to the actual ability to change policy.
In order to start anything or to do anything you need competent and dedicated organisations. It's likely that we will need a large number of sometimes overlapping organisations in a large number of sectors, including the unions, the media, communities, single issues, education and perhaps most importantly parties.
Having organisations gives us the power to pursue policies in some areas that we otherwise might not be able to. Significant traction in the unions, in communities and in communications and the arts will require a careful attention to the best methods of organising and how to replicate them. Part of our organisational strategy needs to be educations into the most effective models of organising. This will mean being participatory and democratic. Without special attention to these we will simply regenerate the failures that mark our current condition.
A group can promote any of the important issues which have been listed on an educationalist basis, attempting both to inform others about the possibilities and to inform themselves about which possibilities are likely to be most fruitful. Further, education can help to pull layers of the population together who are looking for a way forward and allow the exchange of ideas to help us build a stronger movement.
Education will also include attempting to build links with other groups which are liable to share progressive views on a single issue, letter writing campaigns, writing editorial letters, and other activities which bring notice to issues that are important for progress.
Agitation is useful as a show of force when education is not possible because a relationship is adversarial. Such things occur when a government refuses to act in the benefit of the public, when a corporation refuses to pay its workers or any number of other events. It can range from protest to full scale strikes.
However, contrary to the practice of many small parties, it is important to remember that agitation only makes real sense as a show of strength. There is little point in protesting something which impacts the entire population if all you can muster is 200 people. Similarly there is no point in calling for general strike if you can't convince your workmates that they need to stay home for work. The critical preceding factors for agitation are that they be agitation at a scale which is commensurate with education and organisational strength.
Parliament
Parliament is a critically important area for intervention. It presents an excellent platform for educating the public about government policies and what is possible. Further, it is an excellent poll of public sentiment. The larger the representation in the Dáil, the more legitimacy as a representation of the public a group enjoys. If in fact a majority is obtained, a strong claim to a mandate is possible.
If in fact, either through coalition or majority, it is possible to get into government there are legislative actions which can be taken. These can also seriously change the balance of forces in our favour. Among possible legislative changes which might be improve our situation are clearly the ability to make negotiations with regard to the debt situation. But this is not the only place: legislation would also be useful for the right to organise and the right to recognition of a union, or the right to reproductive choice.
However, elections are also not without problems. The structure of elections to the Dáil in Ireland lend towards a clientalist politics. Essentially individuals in a constituency vote for an individual based on their potential capacity to get various sorts of local issues dealt with favourably. This means that parties which are not liable to be ruling parties have a much more difficult time.
Further, there is a fundamental contradiction between who a TD who is in a party represents. The party wants to have the best available avenues for promoting its programme and for this reason it seeks as many members as it can in the Dáil, yet the TDs are voted into office by their constituents, not the party, and hence large pressures exist both to for constituents to push their TDs into behaviours that the party might not approve of (as the population will likely be to the right of the party) but also the TD has support of a constituency and might voluntarily like to move closer to the population which supports them rather than the party.
These tensions are impossible to deal with decisively and permanently, but it should not be underestimated. There is a wide spread distrust of political parties and their leaderships both in the public and perhaps an even greater distrust amongst left wing activists. This distrust is not unwarranted as any number of examples can be marshaled from the move to the right of DemLeft, to the current fiasco in the SWP (UK). It is critical if we are to form a mass, inclusive and participatory movement that we come to grips with this problem.
There are various technical ways in which this problem can be ameliorated. It may be possible for a party to hold the resignation letter of TDs. It might be possible to build a party culture where individuals who go to the Dáil do not see this position as anything but a representation of the party – which democratically and in a participatory manner implements policy. There are organisations such as the Pirate Party in Germany which are implementing liquid democracy which allows a mixture of direct and representational democracy. Issues which one wants direct control of allow quite fine grained voting, while issues that one wants to delegate can be handed over to any representative who can use that vote to carry out a policy that they are pursuing. Whatever the technical provisions adopted, they must forcefully hit home that the party is vital, democratic and open.
It is also important to convey to the public that the party is trying to carry out a programme, and not to focus on trying to regenerate the typical clientalist politics of the past. This will mean actively explaining that the person is voting for a party programme and not a particular person and that more active participation in the political life of the programme means joining the party.
Perhaps the easiest first area in which to attempt strategies for the use of public election as a platform is in the elections to county councils. The reason for this is that county councils are effectively irrelevant in terms of policy. It is therefore quite possible that people would throw a protest vote to a party based on an educationalist programme rather than an attempt to garner favours where none can be given.
The Summit is a Valley
At the point that we actually do enjoy legislative capacity, new avenues are opened, but it is critical that we view these things realistically. Many socialists in the past have been under the illusion that it is simply necessary to take the state, and from that point the socialist transformation is assured. It is hard to overestimate how extensive the difficulties are which will be encountered.
There is in fact a herd of rampaging elephants in the room and taming them is not going to be easy. These will include the US and UK states and their geo-security agendas and the massive international and national financial institutions, including the IMF, the ECB and various UK and German banks to whom we owe so much money. Some of these institutions are significantly more powerful than Ireland in terms of resources and it would simply be remiss not to take that into account. This means that we really need a long term strategy of building cross links in Europe.
At minimum this will mean political solidarity and communication with other mass European socialist groups. But it will also mean trying to get movements in the EU to coordinate for a levelling of the playing field so we can more effectively organise. For instance, regularisation of corporate tax law and union legal structures as well as a movement for tax regularisation in the EU and perhaps a move to income tax rather than VAT. Unfortunately from the present circumstances it is too far in the future for us to clearly see what avenues will be open if and when we are successful.