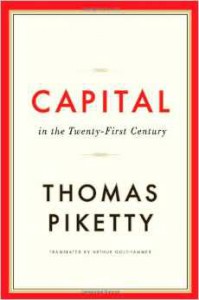 Thomas Piketty's new book, Capital in the 21st Century, or "Capital" for short, has made a massive impression in the media. He has been elevated to something of an economic super-star status. People who never were interested in economics have joined reading groups of Capital, and an unprecedented number of articles has appeared outside of the "business" pages on the question of economics.
I'm going to review some of the content of this book, and give a brief explanation of what Piketty has done.
I'll focus on some of the contributions that I think are useful and important. Then I'll describe some of the problems that I think are inherent to Piketty's approach.