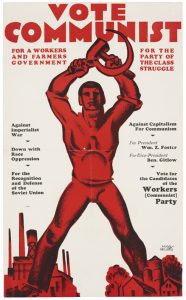 This article is a response to an article posted on The North Star by Sophia Burns, a comrade and fellow member of the Communist Labor Party titled Don't Run for Office. It can be found here: http://www.thenorthstar.info/?p=12742
The tradition of movements commonly grouped under the umbrella "the left" is diverse. It includes movements rooted in ecology, labor struggles, women's' struggles, fights against racism and many other currents. Likewise, the tactics employed by these groups have varied across time and space.
One of these tactics, standing candidates for government offices is perhaps the most divisive. In the early years of the socialist movement, the Marxists, and others, argued decisively in favor of using the popular assemblies conceded by the ruling coalition of classes to further the cause of the workers' movement against the anarchists. The electoral socialists would create the movement known historically as "social democracy" which is distinct from the modern ideology using that name. Many communists, including those in the Marxist tradition, have argued since these days that the failure of social democracy in the early 20th century to achieve revolution is proof that the tactic of standing candidates for democratic assemblies in capitalist society is either outdated or was never correct to begin with.