By Karl Kautsky, translated by Noa Rodman
In former times we had a saying in Germany: "When the peasant has money, everyone has." That was perfectly true wherever the great majority of the people were peasants or farmers. It is no longer true in the industrial countries. In such countries the majority is composed of wage workers. There we have to change the old saying. In such countries we can say: "When the workingman has money, everyone has."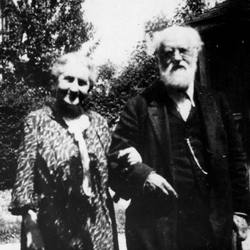 But the workingmen have money only when they are employed. Unemployment does not injure the working class alone, it injures the whole of society. The campaign against unemployment is a campaign for general social interests.
This has by now become a matter of common knowledge. Unfortunately, however, there is no general agreement as to the ways which lead to the elimination of unemployment. To be clear on this question, we must bear in mind one decisive fact which is not so generally recognised, namely: That unemployment springs from two distinct sources, each of which gives rise to a particular kind of unemployment, and each of which requires particular methods for eliminating it.
One of these two sources of unemployment is overproduction, and the other is technological progress.