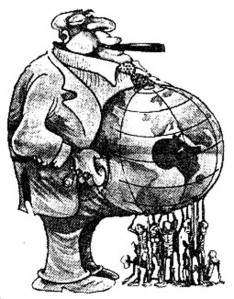 The idea that society is divided into two major groups under capitalism: Working class (or proletarian) and Capitalist class (or bourgeoisie) has been out of favour for quite a while.
There are many more common interpretations of what the import groups in society are. If asked most people would come up with a whole host of important classes:professionals, middle class, skilled workers, public/private sector etc.
There have also been many attempts to talk about social class which see it as a continuum. This idea that social class is simply where everyone has varying social power and so no firm divisions should be drawn. This sort of continuum hypothesis of social strata is given renewed vigour with the substantial and important work of Piketty1 who looks at the effect of wealth on society empirically over long time scales.
However, there are good reasons to avoid being too hasty, and removing class analysis from the picture. For a start, Marx's two class model can give us tremendous insights into empirical data. However, perhaps more importantly, if it is true, it sheds enormous light on what we should do about inequality and a host of other economic problems which are present in capitalism.
Continue reading →